| | |
| --- | --- |
| Breed | Selle Français |
| Date of Birth | 1997 |
| Sex | Mare |
| Colour | Brown |
| Owner | Yves G. Piaget |
Jalisca is very sportive, respectful and warlike on track, however one can't tell that by looking. Her movement is quite particular, but we're getting on with it. Right after the first ride I had a rare feeling, despite that I've worked with many horses. There are times you need to force, however that doesn't work out with Jalisca. We easily get along and she is true stables' queen, simple to take care of, however she eats a lot and you have to watch that out. She does not however get along well with other horses and her stable is detached.
Pedigree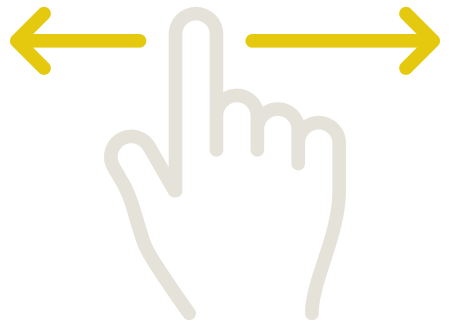 | 2011 Achievements | Type of Event | Ranking |
| --- | --- | --- |
| CSI-W Helsinki | Big Tour | 2 |
| EM Madrid | EM / par équipes | 6 |
| CSI*** Ascona | Big Tour | 1 |
| CSIO Aix-la-Chapelle | Big Tour | 4 |
| CSIO Saint-Gall | FEI Nations Cup | 2(0/0) |
| CSI*5 Valence | Big Tour | 7 |
| CSI*5 de Paris Grand Palais | Big Tour | 5 |
| CSI*5 Doha | GP | 11 |
| CSI*5-W Vigo | GP Rolex FEI World Cup | 12 |
| CSI*5-W Zurich | GP Rolex FEI World Cup | 8 |
| 2010 Achievements | Type of Event | Ranking |
| --- | --- | --- |
| CHI-W Genève | Top Ten | 1 |
| CSI5*-W Stuttgart | GP Rolex FEI World Cup | 9 |
| CSI5*-W Vérone | GP Rolex FEI World Cup | 10 |
| CSI**** Donaueschingen | GP | 1 |
| CSI*** Humlikon | GP | 1 |
| CSI*** Ascona | GP | 7 |
| CHIO Aix-la-Chapelle | Qualif. GP | 1 |
| CHIO Aix-la-Chapelle | Big Tour | 8 |
| CHIO Aix-la-Chapelle | Coupes des Nations Meydan | 4 (8/12) |
| CSIO Rotterdam | Big Tour | 10 |
| CSIO Saint-Gall | Coupes des Nations Meydan | 5 (0+4) |
| CSIO La Baule | Coupes des Nations Meydan | 7 (4+4) |
| CSI-W Genève | GP | 1 |
| CSI***** Paris Grand Parquet | GP | 9 |
| CSI-W Vigo | GP Rolex FEI World Cup Jumping | 5 |
| CSI-W Bordeaux | Big Tour | 7 |
| CSI-W Bordeaux | Big Tour | 11 |
| CSI-W Bordeaux | Big Tour | 15 |
| 2009 Achievements | Type of Event | Ranking |
| --- | --- | --- |
| EM Windsor | EM / par équipes | 1 |
| CSI Ascona | GP | 1 |
| CSI Ascona | Big Tour | 1 |
| CSIO Falsterbo | Coupe des Nations Meydan | 3 |
| CSIO Falsterbo | GP | 10 |
| CSIO ST-Gall | Coupe des Nations Meydan | 3 |
| CSI***** Hambourg | GP | 14 |
| CSIO La Baule | Coupe des Nations Meydan | 1 |
| CSI***** Arezzo | GP | 11 |
| CSI***** Arezzo | Big Tour | 3 |
| 2008 Achievements | Type of Event | Ranking |
| --- | --- | --- |
| CSI-W Genève | GP | 2 |
| CSI-W Stuttgart | GP | 2 |
| CSI-W Vérone | GP | 2 |
| CSI*****Lyon | Big Tour | 1 |
| JO Hong Kong | Individuel | 9 |
| JO Hong Kong | Equipe | 3 |
| CSIO*****Saint-Gall | Coupe des Nations | 2 |
| CSIO*****La Baule | Coupe des Nations | 2 |
| CSI*****Hambourg | GP | 6 |
| CSI***** Doha | GP | 3 |
| CSI***** Doha | Qualification GP | 6 |
| CSI-W Bordeaux | GP-W | 2 |
| CSI*****Zürich | GP | 13 |