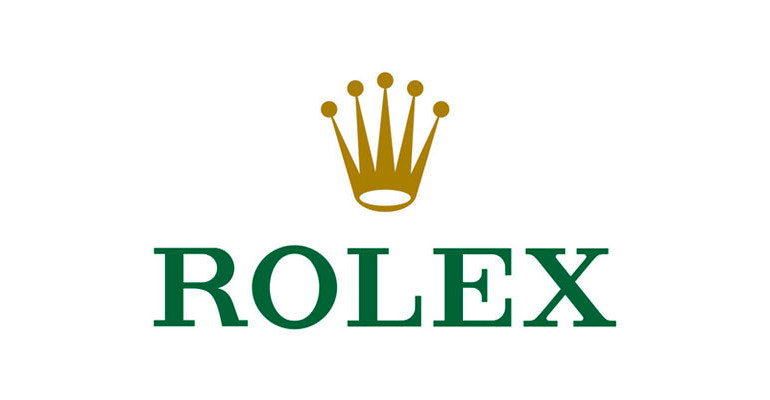 I have the great privilege to be supported in my sport thanks to my sponsors whom I thank for their valuable support.
Rolex
The career of Steve Guerdat is no coincidence. In order to achieve such results, it takes a combination of talent, precision, hard work and determination. But also a strong team and efficient partners. Mr Arnaud Boetsch, Director of Communication and Image at Rolex SA, says. "We are proud to be the official partner of Steve Guerdat. With this long-term partnership, Rolex has selected and decided in favour of a sportsman who brings up as much sympathy for our brand and is dedicated to the values of Rolex he is representing as an ambassador. Steve Guerdat has always strived for the ideals of precision and perfection, which has made him one of the outstanding personalities of show jumping. And Rolex has always supported those who provide outstanding performance."
The crown in equestrianism for over 50 years, Rolex is a major force at play, supporting the pinnacle of the sport. From top-level riders to iconic events, Rolex has cultivated a privileged relationship with this elite world.
Rolex and Equestrianism
Through its support of the finest international riders, competitions and institutions, Rolex has been a long-standing supporter of equestrianism, encouraging the global development of the sport. This enduring commitment is based on a rich heritage stretching back more than 60 years, starting with Rolex's relationship with pioneering British Olympian Pat Smythe. The brand is a founding partner of the Rolex Grand Slam of Show Jumping, the sport's ultimate prize, which is awarded to any rider who, consecutively, wins the Grand Prix at three of the four Majors: The Dutch Masters, the CHIO Aachen, the CSIO Spruce Meadows 'Masters', and the CHI Geneva. Rolex's partnerships with key figures in the equestrian community – Steve Guerdat, Martin Fuchs, Scott Brash, Kent Farrington and Isabell Werth to name a few – run across generations and span the globe, enabling knowledge and experience to be shared. As part of this perpetual process of growth and constant improvement, Rolex supports the Young Riders Academy which nurtures future talent.
About Rolex
An unrivalled reputation for quality and expertise
Rolex, a Swiss watch manufacture headquartered in Geneva, is recognized the world over for its expertise and the quality of its products. Its Oyster Perpetual and Cellini watches, all certified as Superlative Chronometers for their precision, performance and reliability, are symbols of excellence, elegance and prestige. The word "Perpetual" is inscribed on every Rolex Oyster. But more than just a word on a dial, it is a philosophy that embodies the company's vision and values. Hans Wilsdorf, the founder of the company, instilled a notion of perpetual excellence that would drive the company forward. This led Rolex to pioneer the development of the wristwatch and numerous major watchmaking innovations, such as the Oyster, the first waterproof wristwatch, launched in 1926, and the Perpetual rotor self-winding mechanism, invented in 1931. Rolex has registered over 500 patents in the course of its history. A truly integrated and independent manufacturing company, Rolex designs, develops and produces in-house the essential components of its watches, from the casting of the gold alloys to the machining, crafting, assembly and finishing of the movement, case, dial and bracelet. Furthermore, Rolex is actively involved in supporting the arts and culture, sport and exploration, as well as those who are devising solutions to preserve the planet
It is a real honour for me to represent the House of Hermès, not only because of the image it conveys, but also because of the values it represents.
This incredibly longlasting story that Hermès shares with the horse, my best friend and companion, has always represented a strong and inseparable image in my mind.
Toyota
Toyota is one of the world's leading automotive manufacturers and pioneers in the field of innovative drive technologies. Awarded for their quality, longevity and robustness, Toyota vehicles and products have been close companions and supporters of equestrian sports for years. The comprehensive range of Toyota models offers the ideal range of vehicles for all horse lovers, from the hybrid city car for a fast drive to the stabels, to the Toyota Land Cruiser for driving with a trailer. As a premium partner of Swiss Olympic, Toyota in Switzerland brings together its love of sport with its detailed expertise in off-road and towing vehicles. With trailer loads of up to 3.5 tonnes as well as the unique off-road capability, Toyota vehicles are designed to bring horse and rider always safely and comfortably to their destination.