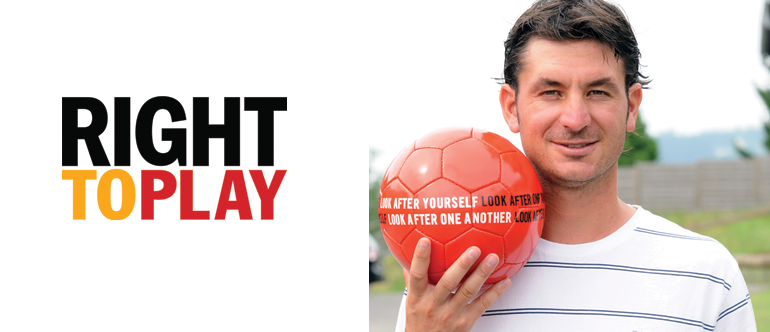 My commitment to Right to play
Steve Guerdat is excited to help children living in disadvantaged communities, improve their lives through games and sports. The Olympic champion show-jumper understands that engaging kids in play will benefit them physically and emotionally, while providing them with the tools and knowledge needed to overcome poverty, conflict and disease.
As an international athlete I have myself experienced the potential that sport and play could carry within. Through sports, I had the opportunity to realize my visions and dreams. Right To Play too uses the strength of sport and play to help to build up essential life skills for children. Therefore this organization has persuaded me to give humanitarian help and development cooperation and I would like to support its work.
My commitment to pandahaus
We are pleased to announce you today the launch of the new mobile app "pandaHAUS Equestrian", an innovative new type of social media, which has been specially developed for equestrian sports. As an ambassador of pandaHAUS EQUESTRIAN Steve is looking forward, along side with his buddies Eric Lamaze and Rodrigo Pessoa, to share with you and all his fans exceptional moments and the passion for riding in a whole new way, as yet can not be experienced on any other social network.
So we would be pleased if as many of you would download the free pandaHAUS Equestrian app for iPhone and Android.