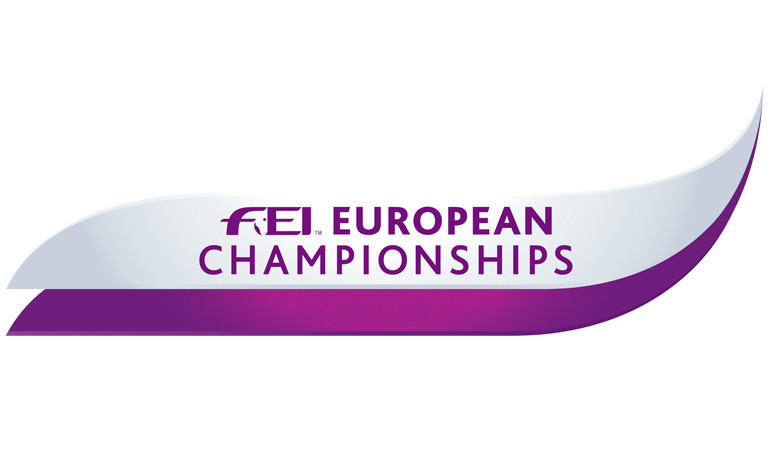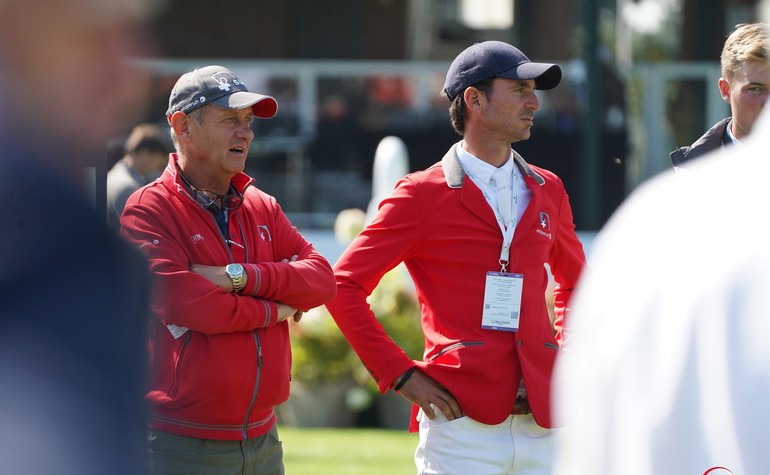 6 September 2021
"You can't always win, but you can always give everything," was Steve's beautiful conclusion after a mixed final of Albführen's Maddox, who had shown such great performances ...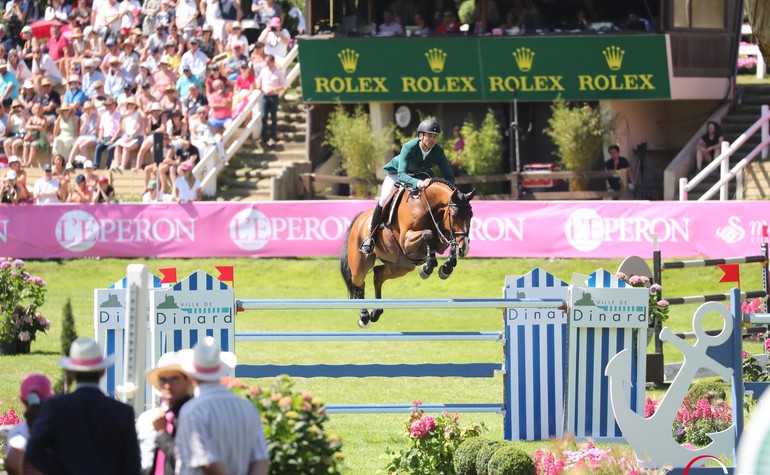 1 September 2021
Today Wednesday 1st September, the European Championships will start in Riesenbeck (GER) for the Swiss team who will try to bring back at least one medal to their country ...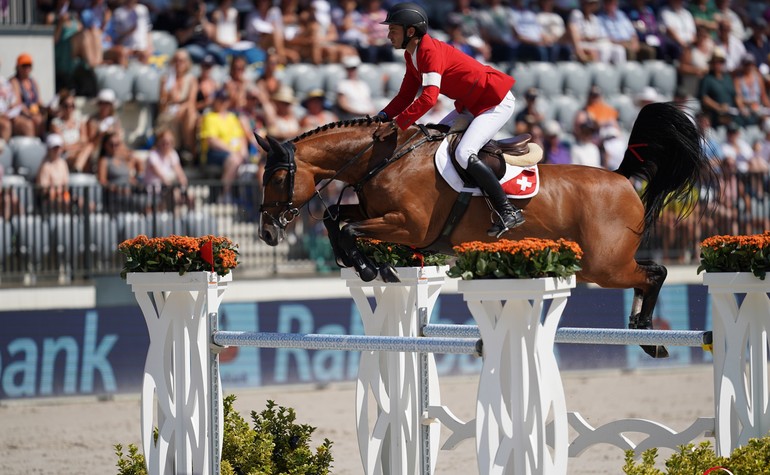 25 August 2019
It had started all so well for Albführen's Bianca and Steve, and the highest hopes were allowed!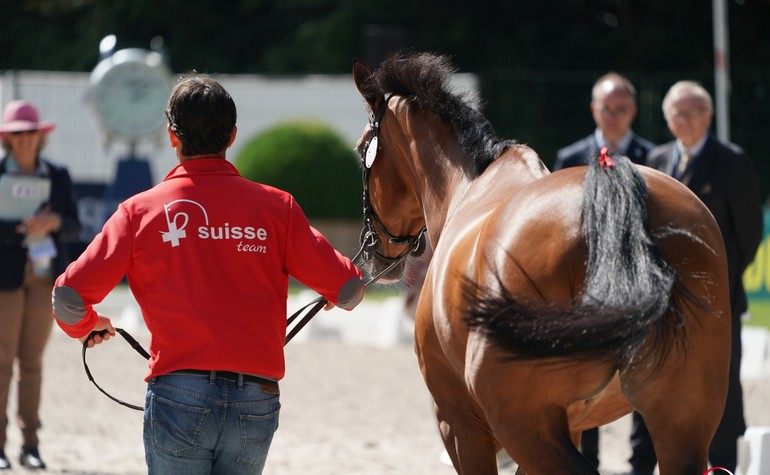 20 August 2019
Tomorrow, 21 August, the European Championships will begin in Rotterdam (Netherlands) for the Swiss team who will try to take home at least one medal.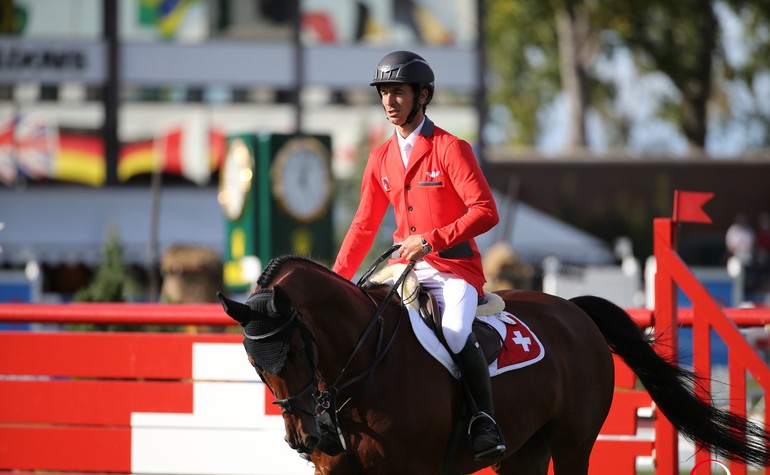 4 September 2017
From 7 to 10 September the best riders of the world will meet at the Masters and the Rolex Grand Slam in Calgary Spruce Meadows, Canada, with the Nations Cup on Saturday and ...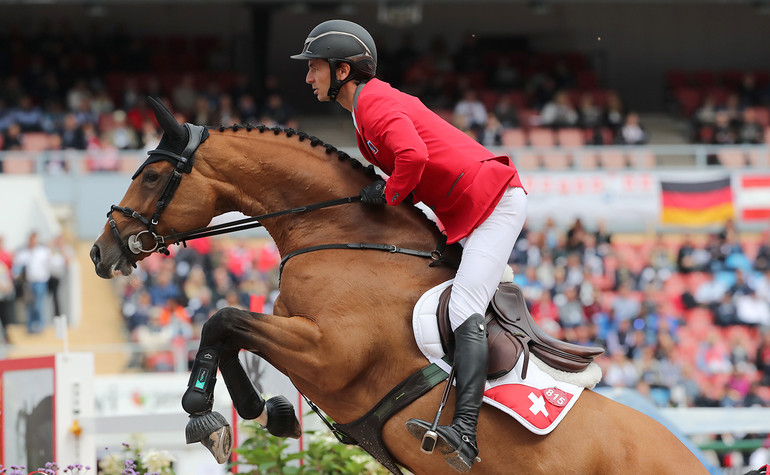 28 August 2017
The situation was already difficult on this Sunday before the start of individual finals at the European Championships in Gothenburg, followed by 16,000 spectators (including ...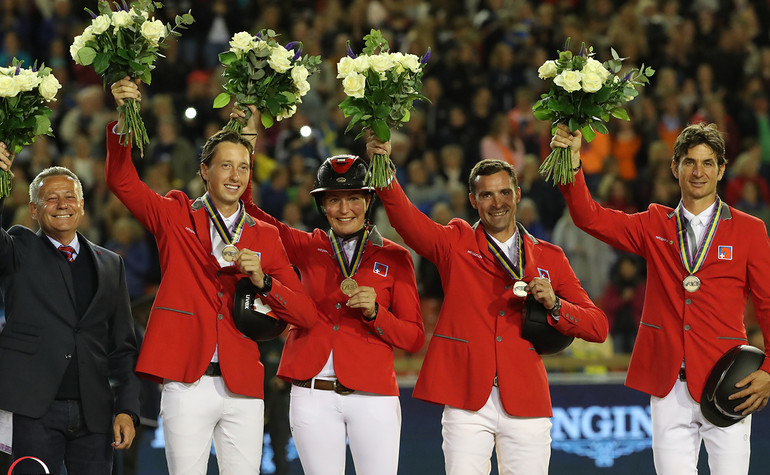 26 August 2017
Switzerland wins the bronze medal after a fierce battle: thanks to a stunning Martin Fuchs and a compared to yesterday smoother Clooney, taking splendidly the 2nd place in ...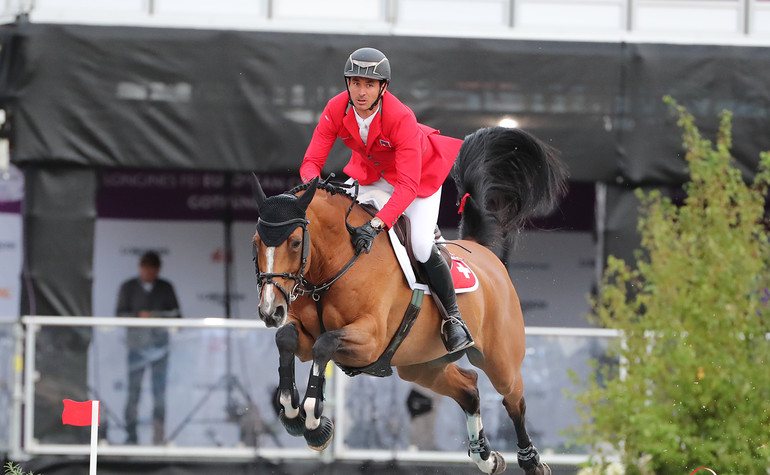 25 August 2017
The final class in the team competition on Friday evening (at 20.10 live on RTS) promises suspense, with six teams in reach for the medals.
23 August 2017
"The three guys fought incredibly, they were willing, fully motivated, precise, it is fantastic. It is great that Steve (Guerdat) as 4th, Martin (Fuchs) as 7th and Romain ...
next page