In the Grand Prix on Sunday, a small contact on the oxer put Dynamix and Steve out of the jump-off.

However, the remaining days went brilliantly for Steve. He came third in the Grand Prix on Friday with Dynamix de Belhême and so Steve qualified for the Masters on Saturday evening.

This Masters, which was exciting from start to finish, was won with flying colors by Steve, this time with Caracho.

The spectators in Lyon were not fooled and gave Steve and his beautiful stallion a standing ovation.

The World Cup continues next weekend in Verona.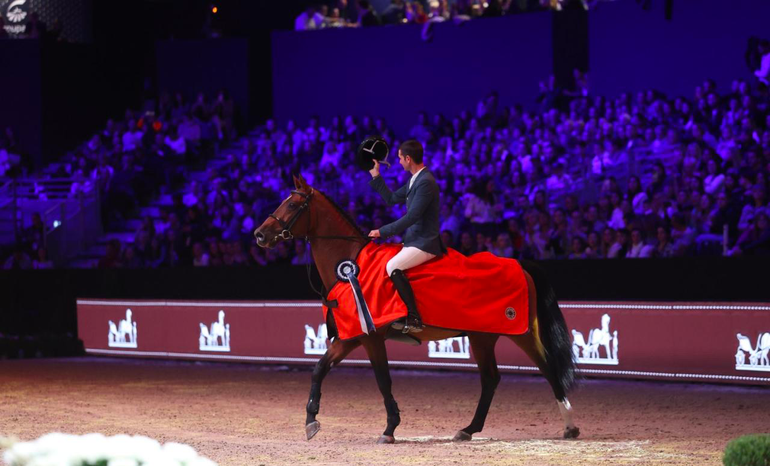 Steve a gagné les Lyon Equita Masters Equita Masters presented by Hermès Sellier avec l'étalon Caracho Copyright Equita Lyon (C) PSVJ. Morel