Incredible, great, untouchable, overwhelming - all the terms are far from the truth, because Steve and Dynamix de Belhème have surpassed an exciting European Championship from start to finish.

After a very clean round, Steve finished the first day in fourth place without making a single mistake.

In the Nations Cup, which was held over two days, Dynamix was perfect as always and stayed clear twice, but unfortunately there was no team medal for Switzerland. Since Martin, Bryan and Édouard were too inconsistent, there was no medal for Switzerland. Nevertheless, the long-awaited Olympic qualification succeeded.
What a joy he shared with his owners, his family, his friends and the audience. Everything that is important in the equestrian world wanted to share these magical moments with him.

Thank you Steve, thank you Dynamix, let's keep dreaming as you do so well.

On Tuesday, our new European Champion will fly to Calgary in Canada, where new adventures await him, together with Venard de Cerisy and Albfuehren's Maddox in a new leg of the Rolex Grand Slam.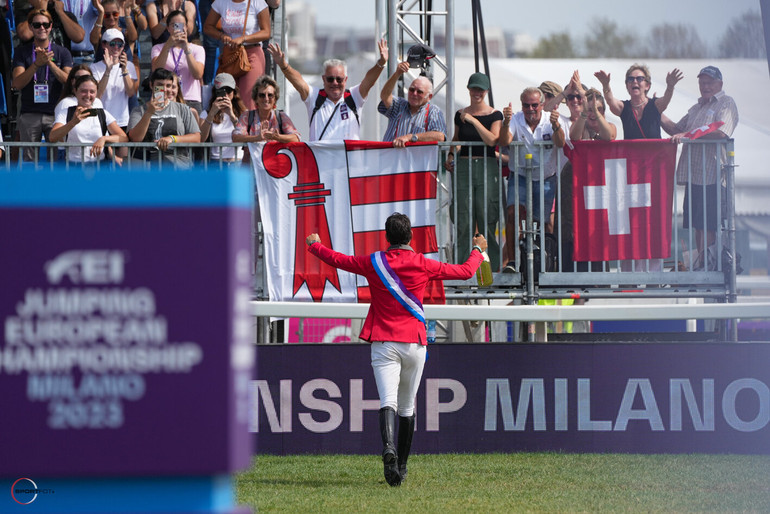 Milano ; FEI Jumping European Championship Milano 2023 (C) Sportfot