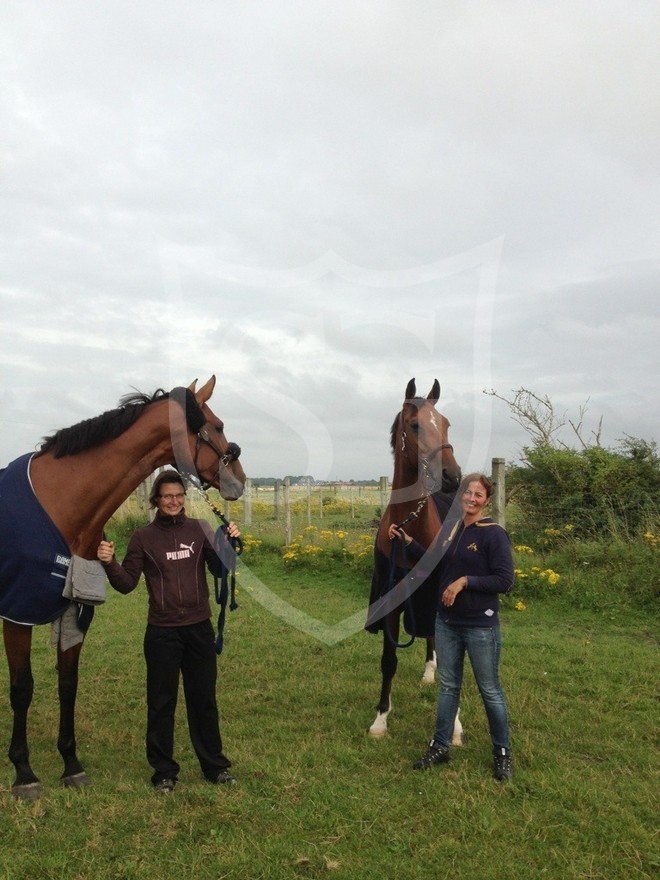 Good news from London: Castlefield Eclipse, Nino des Buissonnets, Kiamon, Carlina IV and West Side were qualified by the veterenary on Thursday at 19:15. They were offered a training on Friday morning at 6:15 GMT and the riders were doubtful about it. "It makes no sense to shorten our and our horses' nights, leave the Olympic village before 5 AM to familiarize with the arena while the warm-up is at the end of the day", said Steve Guerdat. The Swiss team were as well not quite motivated.
So far only Talento, the holsteiner horse of Carlos A. Morstadt has not passed the veterinary control and the rerun is scheduled for Friday morning. Some other horses were not presented, such as Special, the Luis F. de Azevedo's horse being injured. Doda de Miranda Neto presented two horses: Bogeno and Ashleigh Drossel Dan.
On Saturday, at 11:30 Swiss time, Steve Guerdat (Nino des Buissonnets), Paul Estermann (Castlefield Eclipse), Werner Muff (Kiamon) and Pius Schwizer (Carlina IV) shall tackle the first individual qualifier competition in the aforementioned order, with Clarissa Crotta unfortunately being a spectator. On Sunday the team finals shall start.
Text: Alban Poudret