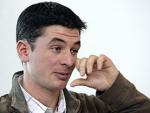 Opus didn't stay long at Steve Guerdat's. Peter Schildknecht, the owner of the horse Steve Guerdat was riding since February 8, sold it to Princess Haya of Jordan.
"This is heart-touching and I realize that Steve Guerdat must be upset, but this offer was too incredible to bypass", explains Peter Schildknecht. Princess Haya, the President of the International Equestrian Federation (Fédération Equestre Internationale, FEI), purchased the 10-year hungarian horse for a six-figure price, thus making Opus PSG - that will be ridden by the Belgian François Mathy junior - the most expensive horse sold in Switzerland.
Steve Guerdat, the European team champion, is also loosing a great advantage just couple of months before the World Equestrian Games in Lexington (EU). The rider performed good on Opus PSG, committing only one fault in 9 competitions, but could still rely on his other valuable horses: Trésor, Jalisca Solier and Ferrari.
Source:SI