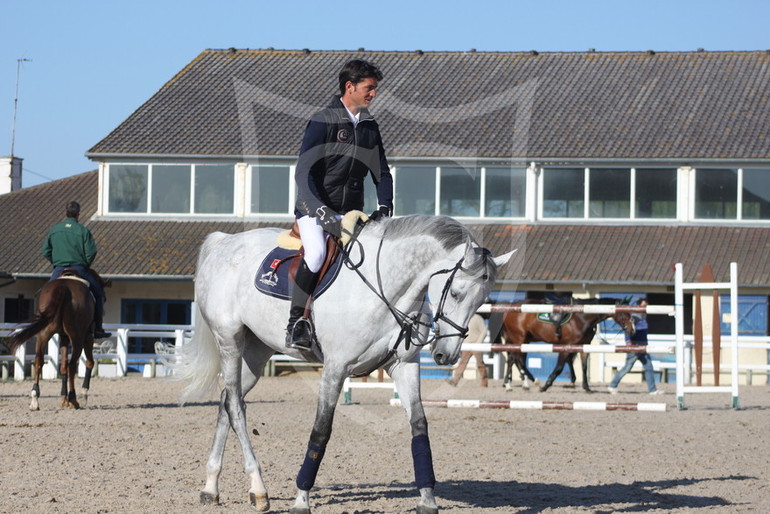 Nasa was slightly injured and unfortunately will not be participating in this afternoon's Nations Cup in St. Gallen.
Janika Sprungler riding Palloubet d'Halong shall be replacing Steve.
The Swiss team shall be defending its last year's 2nd place and is currently composed of Werner Muff (Kiamon), Janika Sprunger (Palloubet d'Halong), Clarissa Crotta (West Side) and Pius Schwizer (Carlina).
Photo: Elise Jamet