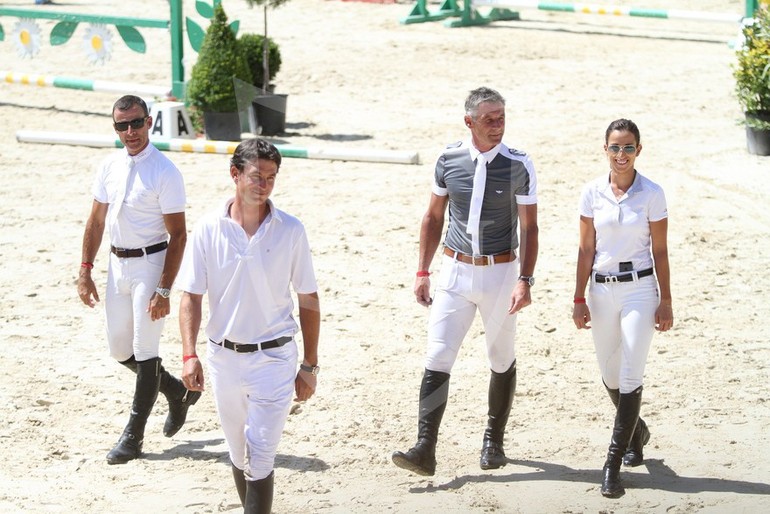 « De gauche à droite, Schwizer, Guerdat, Estermann et Sprunger. Tels seront les cavaliers chargés de glaner des médailles pour la Suisse.
For the upcoming European Equestrian Show Jumping Championships in Denmark from the 20th to the 25th of August, the Swiss Jumping Team has set itself ambitious goals: Individual and as Team, the Swiss jumping riders want to show great performances. Janika Sprunger, Steve Guerdat, Pius Schwizer, and Paul Estermann assuring they are ready, and confirm the good shape of their horses. "We are an excellent team" , points out Thomas Fuchs, newly in the position as team manager. "All Swiss riders are in a good shape and hungry for success. Already, the anticipation is growing! Sunday morning, all team members will travel together to Denmark to be ready to ride the horses on Sunday afternoon", Fuchs reflects his impressions.

The five days competition of Steve Guerdat and the Swiss Jumping Team at the European Championships can be followed on Steve Guerdat's website as well as on the website of "Le cavalier romand" (www.cavalier-romand.ch), presenting current news, photos and interviews.