Steve Guerdat is qualified for individual competition in the Olympics horse jumping. He made a clear round, one of the six to accomplish this result, riding Nino des Buissonnets.
Two other Swiss riders are as well among 20 riders qualified for the individual competition taking place at 14:55 (15:55 Swiss time). Pius Schwizer finished with 1 point time penalty riding Carlina while Paul Estermann and Castlefield Eclipse finished the first leg with 5 points.
Steve Guerdat shown excellent performance and skill riding his 11-year hungarian horse. Cian O'Connor (Irl)/Blue Loyd, Olivier Guillon (Fr)/Lord de Theize, Scott Brash (GB)/Hello Sanctos, Marcus Ehning (All)/Plot Blue and Nick Skelton (GB)/Big Star are as well in the top of the projected standings.
Source : SI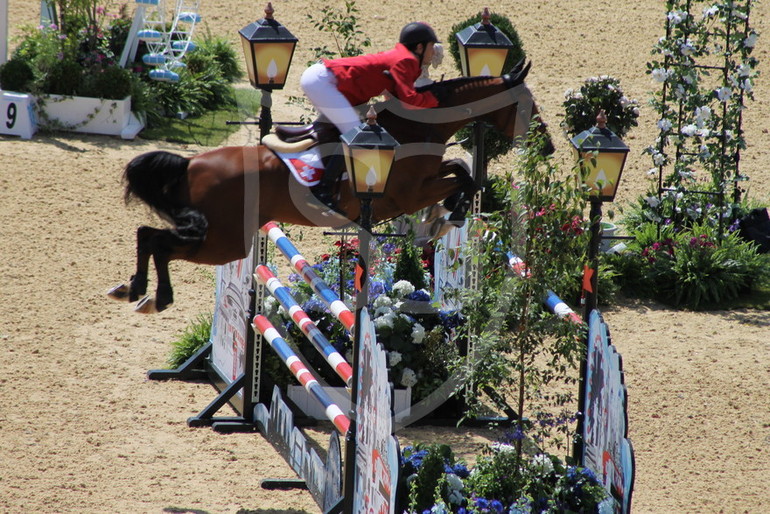 Steve Guerdat & Nino des Buissonnets - London Olympics - Team competition