Steve came with two ten-year-old horses that need to gain a little experience.
On Friday in the Prize of Hermès Sellier over 150 cm Steve and Is- Minka placed 6th.
Con Calma placed 8th in a jumping competition over 155 cm.
In the GP on Sunday Steve and Is-Minka completed the round with one fault and one time.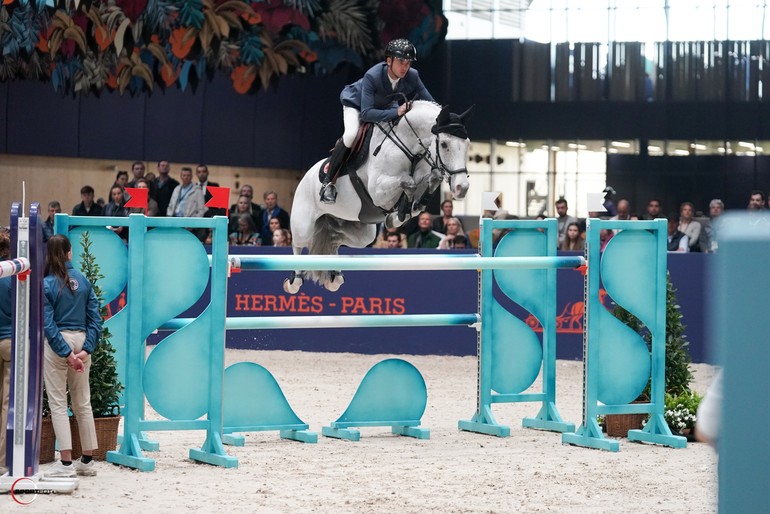 Saut Hermès Paris - Con Calma - Copyright (C) Sportfot